THANKS FOR COMING
On behalf of the Adirondack A's Model A Ford Club, we want to thank all those who attended, and contributed, to the 62nd New England Meet. Approximately 160 cars were registered. We hope everyone had a good time and enjoyed the meet. We look forward to seeing you again at the 63rd, and future, New England Meets.
Mark & Gail Hoffman
Meet Chairmen
Marv Livingston
President
JUDGING RESULTS
28-29 Open
1st - Peter Bizzoso2nd - Mike Branch3rd -Jim Way
28-29 Closed
1st - Michael Barnes2nd - Joseph Becker3rd - Charles Beckman
30-31 Open
1st - Bruce Marshall2nd - Peter Cucci3rd - Paul Lucchetti
30-31 Closed
1st - Michael Bergevine2nd - Don Urbanik3rd - John Gladysz
Original
1st - Charlie Tinnin2nd - Ben Johnson3rd - Elvio Vieira
Woody
1st - Don Pelly2nd - Gary Como3rd - Colin Lawson
Commercial
1st - Ralph Caporelli2nd - Michael Como3rd - Jim Sharkey
Best in Show
Bruce Marshall
"Hard Luck"
Ron Schnyer
Pictures
Thanks Rich B
https://photos.shutterfly.com/story_invite/95d83ee4-abd6-4110-8f09-d67e22b41ede
Thanks Brian E
https://www.facebook.com/pg/BikerEventPhotos/photos/?tab=album&album_id=10156787694109670
2019
63rd New England Meet
When:
Friday, September 13 to Sunday, September 15, 2019
Where:
Jiminy Peak Mountain Resort – Hancock, Ma
Hosts:
Western Massachusetts Model A Ford Restorers Club
Contacts:
Irene Eskett (413) 967-5440 email: eskett1@comcast.net Theresa Menko (413) 665-3957 email: tmenko@yahoo.com
Powered by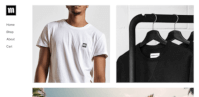 Create your own unique website with customizable templates.