62nd Annual New England Meet

Meet Location
Roaring Brook Ranch Resort and Conference Center

The 62nd New England Meet will be held at the Roaring Brook Ranch and Conference Center. A block of rooms have been reserved for meet participants and can be reserved at a special rate by mentioning the NEM when making reservations. Roaring Brook will also assist with recommendations for other nearby accommodations. Roaring Brook can be accessed at :
http://www.roaringbrookranch.com/
Lake George Village

Lake George Village is a summer and winter resort located about 60 miles north of Albany NY. Being a resort, there are many local and national motel accommodations and restaurants and on going activities for visitors. The Village is located at the southern shore of the Lake for which it is named. Information about the area can be accessed at
https://www.lakegeorge.com/village/,

Self Directed Tours

Following are some suggestions for self directed tours. Lake George Village can be accessed by the Adirondack Northway, Interstate 87 and also Route 9.

The Outlets at Lake George - These Factory Outlets are located a few miles south of Lake George on Rt 9. In addition to well know factory stores restaurants are available for dining.
Prospect Mountain Memorial Highway - This 5.5 mile long highway initiates in Lake George Village and rises 1000 ft. providing overlooks of Lake George and the southern Adirondack mountains.
Chair Lifts - West Mountain and Gore Mountain Ski Resorts provide chair lifts for viewing the southern Adirondack Mountains. West Mountain is located about 12 mi south of Lake George. Gore Mountain is located in North Creek about 30 miles from Roaring Brook. North Creek is a small village with excellent restaurants and is a destination for the Saratoga and North Creek Railroad.
Adirondack Museum - A whole day can be spent seeing the Adirondack Mountain Museum in Blue Mountain Lake Village. The museum is located about 60 miles from Roaring Brook.
Fort Ticonderoga - Fort Ticonderoga played major roles in the French and Indian and American Revolutionary wars. The fort is located approximately 45 miles from Roaring Brook.
Saratoga Springs - Historic Saratoga ( famous for springs and thoroughbred horse racing) is located 33 miles from Roaring Brook. A tour of Saratoga may want to include North Broadway mansions, Congress park and Canfield Museum, and the Saratoga State Park. The park includes the Saratoga Auto Museum and par 29 and 72 golf courses. The Saratoga Racino and harness racing is located close to the park. Saratoga Battlefield, "turning point of the revolution" is located 12 miles east of Saratoga Springs.




Powered by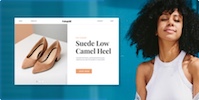 Create your own unique website with customizable templates.