Hotel Registration: We have reserved the Roaring Brook Ranch, Lake George, NY. Room registration and overflow information can be obtained by calling the hotel at 1-800-882-7665. For reservations mention "NE Model A Meet" for the special room rate of $124.00. There are a number of hotels very close by and the hotel will help you to find them. Please do not feed the geese in the pond as they can get aggressive.

Meet Registration: The Meet Registration Desk will be open from 12 noon to 6:00 PM on Thursday, September 20, for early arrivals. The official opening of the meet will be Friday, September 21, with the Meet Registration Desk open from 8:30 AM to 5:30 PM. It will also be open Saturday, September 22, from 8am to 9am.

Hospitality and Raffle Room: The Hospitality and Raffle Rooms will be open on Thursday from 12 noon to 6:00 PM. Friday from 8:30 AM to 5:30 PM, and Saturday from 3:30 PM to 5:30 PM.

50/50 Raffle: Anytime, anywhere throughout the meet. Watch for our friendly raffle sales people!

Repair Tent: The Repair Tent will be open for assistance at various times. Tools and advice will be available. If you need the repair tent and it is not open please notify any Adirondack A's Club Member in the bright shirts.

Wednesday/Thursday/Friday: For those of you arriving early, there will be self-guided tour directions available at the hotel desk or the meet registration desk, including trips to the local sites and stores, and regional outlet shopping for the ladies. Wednesday and Thursday dinner will be on your own, with many restaurants available in Lake George Village.

Friday Evening: Dinner will be a Turkey Dinner with all the trimmings, followed by Adirondack entertainment with Trish and John. Come and enjoy the evening!

Saturday Morning: A continental breakfast will be available at the Roaring Brook dining hall for your convenience prior to the Grand tour.

The Grand Tour: We will have a lovely drive around the Lake George area ending at the Pier for the lunch cruise aboard the steamboat Luc du Saint Sacrement. This will be about a 2 hour cruise including a lunch buffet and entertainment.

Saturday Evening: The evening includes the dinner of your choice. Then you can dance the night away with the Stony Creek Band.

Sunday Breakfast Buffet: An extensive breakfast buffet will be served. Trophies will be awarded. Raffle Room and 50-50 prizes will be drawn. Don't miss this final wrap up of our 62nd Annual NE Meet!


Questions
:
2018 NE Meet Chairman: Mark Hoffman 518-494-4066 Email:
wwfb457@yahoo.com
Click to Download Registration Forms
Powered by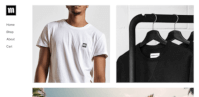 Create your own unique website with customizable templates.