The Adirondack A's Model A Club
Welcomes You To The
62nd Annual New England Model A Meet"Crusin' The Adirondacks"
Meet Dates:September 21-23, 2018
Meet LocationRoaring Brook RanchLake George, NY1-800-882-7665
Lake George Village
The village of Lake George is located on the southernmost banks of the lake that shares its name. There is a fun, beachy vibe throughout the very walkable village. Hotels, motels, local shops, arcades, mini-golf, beaches, historical sites, restaurants, pubs, and various entertainments line the village streets. Steamers and cruise ships ferry vacationers on sightseeing tours and dinner cruises. Sound like a fun place to visit? It is! Look through this guide and plan your visit today.
https://www.lakegeorge.com/village/
Click Here to Download Registration Form

Powered by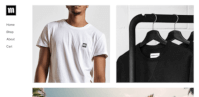 Create your own unique website with customizable templates.