Prior Adirondack A's Youth Projects

Adirondack A's Youth Program was started in 2012 with the complete restoration of a Model A Ford Huckster. Several 13-16 year old youths, under the supervision of club mentors, worked together several Saturdays over the winter dis-assembling the truck, rebuilding the engine, transmission, rear end, brakes and other components. The cab, frame, fenders, and other body components were stripped of paint, repaired, rebuilt, and repainted. The Huckster is now used by the Adirondack A's as a support vehicle for club events and tours . It is also used to attract new candidates for future restorations.
Similarly, the 2013 team used a Model A frame, engine, and body parts to build a Speedster. The Speedster was a dirt racer and the club's was built from scratch using a Model A chassis, body parts and has a custom made aft section. The Speedster was sold by the club and the income used to fund the next year project.

The 2015 project was a 1929 Ford AA flatbed truck obtained in a silent bid auction. Being a truck, it had its own set of challenges. The truck was also sold in 2016 and is funding the club's current project. For an informative article on the 1929 restoration click the link below:

Powered by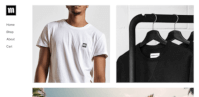 Create your own unique website with customizable templates.